KERRY HUNTER
Broker | Owner
BA in Sociology/Anthropology
Concentration in Criminology & Criminal Justice
Licensed in Alberta as a Real Estate Broker
and in Residential, Commercial, Rural Real Estate, and Property Management
SANDRA UKRAINETZ
Brokerage Manager | Realtor
| Property Manager
BSc in Pure Math
BSc in Computer Science
Licensed in Alberta in Residential Real Estate
and Property Management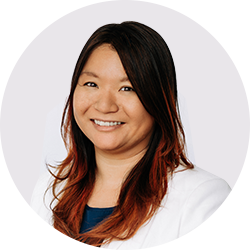 ELLEN FANG
Realtor | Property Manager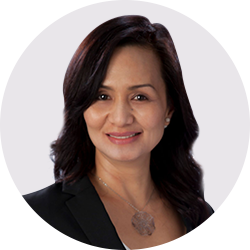 OLIVIA BRONCE
Realtor | Property Manager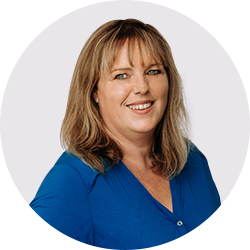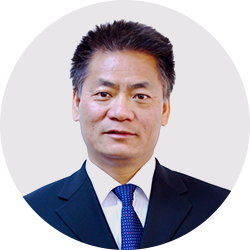 WEI CHEN
Associate Broker | Realtor
| Property Manager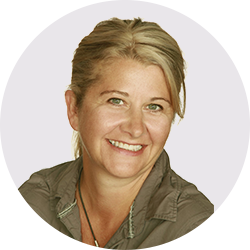 LISA MAGYAR
Realtor | Property Manager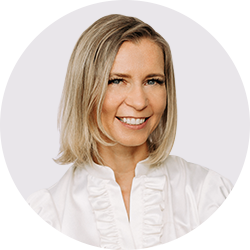 KATE GLAZER
Realtor | Property Manager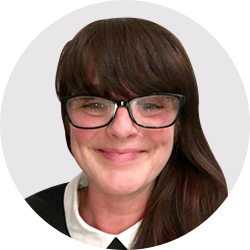 BEVERLEY GUTHRIE
Service Coordinator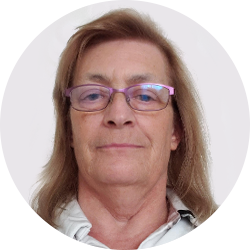 ANGELA SMITH
Realtor | Property Manager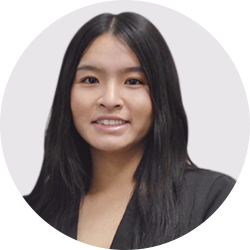 JENNIFER HUANG
Realtor | Property Manager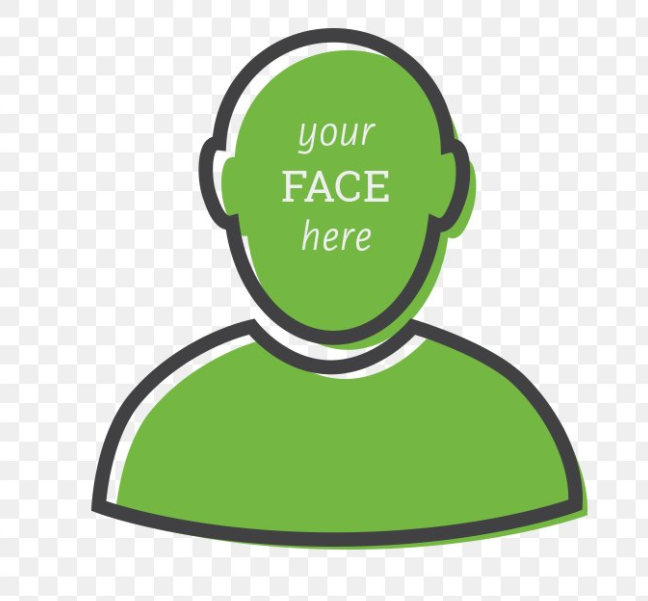 This could be YOU!
Realtor / Property Manager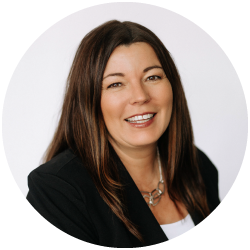 KERRY HUNTER
Broker | Owner
BA in Sociology/Anthropology
Concentration in Criminology & Criminal Justice
Licensed in Alberta as a Real Estate Broker and in Residential, Commercial,
Rural Real Estate and Property Management
I am energized by people and places.  Putting the two together was a perfect match. Loving what you do for a living is particularly rewarding.  I especially appreciate the ability to provide options for homeowners and investors, when they didn't know that there were options available.   
Values I continue to work towards elevating daily are open communication, positivity, trust, and flexibility (looking at individual situations and being willing to accommodate or respond to different circumstances accordingly). 
I love to read – all genres; reading helps me turn my brain off and escape into another world through simple letters on a page. 
I also love to travel with my family – whether it be a weekend sojourn or a longer adventure to somewhere new.
The Voyage of the Northern Magic: A Family Odyssey by Diane Stuemer — This is a true story of a Canadian family who went on a 4-year sailing journey around the world, giving up everything to find adventure, learn about the world and connect with each other.  It reminds me of the importance of looking outside of your own environment and seeing the world through someone else's eyes and knowing that life isn't about collecting the things, but about people and the global community.
Teleportation!!  Absolutely! I live in two cities — Auckland and Calgary — and it would be awesome to have the power to transport to each city instantly, so I don't miss out on any special events, or even the everyday things (like a hug when needed).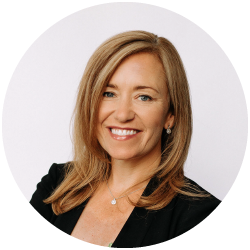 SANDRA UKRAINETZ
Brokerage Manager | Realtor | Property Manager
BSc in Pure Math
BSc in Computer Science
Licensed in Alberta in Residential Real Estate and Property Management
I love Real Estate for so many reasons but my number one reason for entering this field is that, in this industry, the harder you work, the more rewarding the job is – and I have never been afraid to work hard!
Values define your character. I value honesty and loyalty above all else but optimism is also one of my core values. I strive to think positively in every situation and focus on the best possible outcome in all scenarios. 
My favourite activity to do outside of work is to run. I love that running requires minimal equipment and can be done anywhere, anytime.  It fits best with my busy schedule and going for a run always leaves me with a clearer mind.
One of my favourite books is Bryce Courtney's, The Power of One, a book about true resiliency.  A favourite movie I recently watched again and loved is Bend It Like Beckham, which showed how similar we all are, despite our cultural differences.
The best part of my day is definitely the first thing in the morning — the earlier the better. After a good night sleep, I can start the day with a clear and open mind.  I love a productive evening but I couldn't function without my morning reset!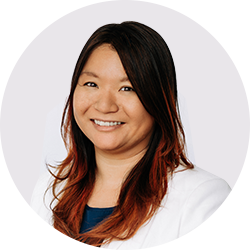 ELLEN FANG
Realtor | Property Manager
Licensed in Alberta in Residential, Commercial, Rural Real Estate and
Property Management. Also a Certified Condominium Specialist (CCS).
I got into real estate because I enjoy and am good at interacting with others. I love to explore and see different types of properties and analyze the different markets. I also enjoy finding and proposing options and solutions to clients in order to resolve their real estate issue or attain their real estate goals.
My work and personal values are integrity, professional development, achievement, and respect.
I believe honesty helps me to present realistic choices to our clients so they can be satisfied with the service we provide. I take every opportunity to learn all I can about the industry, and I use my skills and abilities to help clients achieve their goals and participate in the growth of the company. Finally, I believe in respect. I apply this value to our clients and my colleagues because each individual has their own personalities and values. I make sure to be open-minded as I interact with others. 
The best part of the day is the satisfaction and joy our clients have and express when we can use our skills and knowledge to achieve their real estate goals or find the appropriate solution for them.
Outside of work, I love to go hiking in the mountains and take pictures of what I see. I also enjoy learning additional skills like cooking and making photo books. I love to travel and discover new countries, cities, and cultures, attend entertainment events and volunteer. Currently, I volunteer for Brown Bag for Kids and Habitat for Humanity.
I enjoy watching a lot of movies from almost any genre. My favourite genres include, Sci-fi, Fantasy, Action, Martial Arts, Comedies, Animation, Superheroes, Documentaries, Independent, International, Musicals, and Anime.
I would love the power of Teleportation. The power to go from one place to another in between properties and appointments (like the X-Men character Nightcrawler) would help a lot with time management!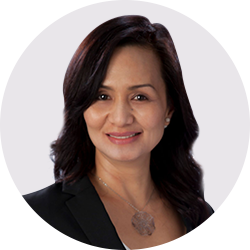 OLIVIA BRONCE
Realtor | Property Manager
Bachelor of Science – Business Management
Computer and Electronic Technology Diploma
Licensed in Alberta in Residential Real Estate and Property Management
I love the real estate market! It is an exciting and rewarding career, involving buying and selling a HOUSE which will eventually turn into a HOME. A person's home is somewhere to feel safe and loved, a place to relax and dream. I love helping people find that perfect home, and, when it comes time to sell,  helping them start a new chapter of experiences.
I strive to build my life upon the principles and values of courage and determination. I always work hard to achieve my goals, and I don't believe in giving up; sometimes, that journey requires courage to dream big and to try again when I don't succeed. I also believe that these values must be accompanied by kindness.
I love taking a minute to reflect and review my accomplishments after a day of working hard. I also love going home to spend time with my family — nothing brings me greater joy than chatting and laughing with my kids. 
I love being active, especially running, hiking, and doing yoga. I also love date nights with my friends and spending time with my kids. 
I can't pick just one favourite movie! I really love Titanic and The Notebook as well as The Avengers, Iron Man, and The Matrix. My favourite TV show is The Last Ship. 
I would love to be Super Girl or Wonder Woman. When I sense someone needs my help, I would love to transform, fly, and save them without anyone knowing I am the weak, tiny, unnoticeable girl. It would be awesome to be able to change from my real estate suit into Wonder Woman or Super Girl!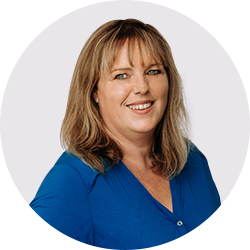 Payroll Compliance Practitioner (PCP) Certification
Diploma in Business Administration
It's important to me to always be true to myself, no matter the situation. I also value honesty and transparency; I strive to be as transparent as possible. I also live by the motto: Nothing ventured, nothing gained.
I am definitely a morning person! It's the best part of the day to focus on goals and renew positive energy and, of course, coffee!
I love going for hikes in the beautiful Rocky Mountains and spending time with my pets, friends and family.
I love The Walking Dead. It's not about killing zombies; it's more about the struggles of survivors living another day, which I find fascinating. 
I think shapeshifting would be the ultimate superpower. When you think about it, creation is infinitely more versatile than hiding.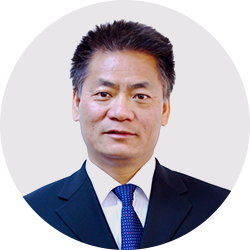 WEI CHEN
Associate Broker | Realtor | Property Manager
Licensed in Alberta as an Associate Broker and in Residential,
Commercial, Rural Real Estate and Property Management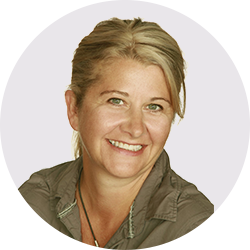 LISA MAGYAR
Realtor | Property Manager
Licensed in Alberta in Residential, Commercial,
Rural Real Estate and Property Management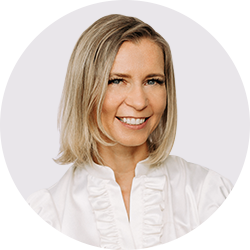 KATE GLAZER
Realtor | Property Manager
BA in Spanish Literature with minors in
Management and Society and Italian studies
Licensed in Alberta in Residential, Commercial, Rural Real Estate and Property Management.
Also a Certified Condominium Specialist (CCS) and Senior Real Estate Specialist (SRES).
Freedom! The ability to choose my own hours and work around my children's schedules when they were young was key.
People and their stories! Everyone has a story, and each one fascinates me. It's the people I meet, that I would otherwise not have known, and the life stories they share with me.
I do love houses! Old houses and new houses, dated houses and rehabbed houses, big houses and small houses. I do love houses… Architecture and interior design have always been my hidden passion and ambition. I have a few construction projects under my belt already.
Late summer evenings when my family gathers around our outdoor fireplace to hang out, roast marshmallows, read a little, drink a little and just talk.
Outside work, I am an IG curator and influencer (of sorts). I am passionate about reducing, reusing and recycling vintage clothing, furniture and jewelry. My goal is to give a new life to these everyday objects, to rebrand and introduce new generations to beautiful form, quality and craftsmanship and keep these objects from the landfill. That is my small contribution to living a sustainable lifestyle. #itsvintageyyc
I absolutely love Nordic Noir TV shows.
For selfish reasons, it would be extraordinary to time travel!  To witness some of the greatest moments of our past achievements, discoveries, cultural enlightenment. That would be fantastic.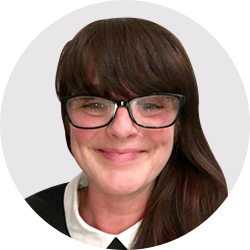 BEVERLEY GUTHRIE
Service Coordinator
Bachelor of Arts – Major in Economics with a Minor in Political Science
Real Estate is tangible – its a blend of economics, form vs function, policy and people. Everything I love.
Be kind, be truthful don't do anything halfway.
Anything that involves adventure and learning.
Make people have empathy, insight and reason.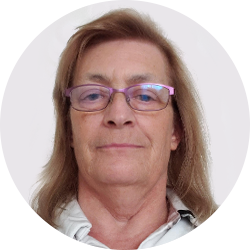 ANGELA SMITH
Realtor | Property Manager
Licensed in Alberta in Residential Real Estate and Property Management
It's been a passion of mine for some time to be able to help clients find what they truly want in a property.
This is the biggest purchase of their lives and it should be a positive one.  I also love envisioning how spaces can be utilized.
Honesty, trust and respectful, if I am not true to myself how can I be true to someone else.
The best part of my day is Morning as it gives me time to plan and get ready for the day ahead. The stillness and quietness is very calming to my soul.
I enjoy being creative, so I design projects for small spaces (closet organization), I also love to garden in the summer and see the product of my labour in the fall.
I enjoy mysteries, crime drama and history.  I watch a variety of movies and tv shows from Horror, Thrillers, Mysteries and Crime Dramas.  Books are usually educational.
If I had to choose, it would be "Perfect Recollection", I would never forget a persons name, a property layout  or anything.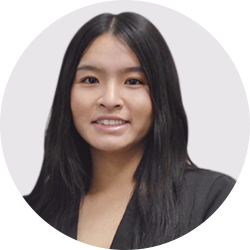 JENNIFER HUANG
Realtor | Property Manager
Licensed in Alberta in Residential Real Estate and Property Management
It was always a passion of mine to be in real estate. To be able to assist clients with their real estate needs and finding clients the perfect home that fits their lifestyle.
The values that I live by at work and in my personal life is being accountable, respectful, honest and delivering quality. To put my best foot forward in any situation.
The best part of my day is the mornings.  When I can enjoy a cup of warm tea and plan to make the most out of my day.
My favourite activity to do outside of work is taking my Siberian huskies on a hiking trip. Stretch my legs, get some fresh air and enjoy the scenery.
My favourite book is "Good vibes, good life: How self-love is the key to unlocking your greatness". This book transform negative emotions to positive ones. It cultivate positive lifestyle habits, including mindfulness, meditation and helps you find a higher purpose. 
If I could have any superpower it would be transportation. I would love to avoid traffic and teleport to where I need, when I need to be.
Get Your Home Seller's Guide